THE BEST IN CUSTOMER SATISFACTION
COMPLETE CUSTOMER SERVICE IS OUR GOAL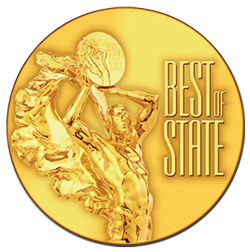 Years ago, Robert Maxwell never imagined owning his own carpet company. But today carpet is his business and has been for over 30 years. What started as a part time job to pay for college has grown into a family owned and operated business. Over the years he has trained his four sons in the trade of flooring installation, hard work and exceptional customer service. They continue the tradition today in providing the best installation and service possible. Their commitment to each individual is evident from the numerous referrals they receive and the lifelong customers they serve. This year Maxwell's was presented Utah's Best of State Award. That's what Maxwell's strives to provide — the best in customer service and satisfaction.
BEAUTIFUL SURFACES
We're dedicated to providing the best flooring available in the Salt Lake valley. We invite you to visit our showroom and experience the Maxwell difference for yourself.
CARPET REMNANT SPECIAL
LIMITED STOCK
WE FREQUENTLY OFFER HIGH QUALITY REMNANTS AT AN AMAZING PRICE. STOP BY TO SEE CURRENT STOCK.
DID YOU KNOW?
IN ADDITION TO FLOORING, WE OFFER CUSTOM WINDOW TREATMENTS AND COUNTERTOPS.